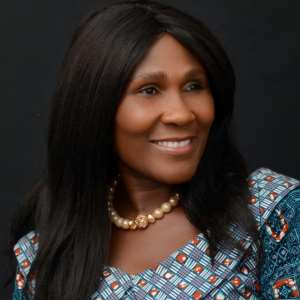 Hon. Akua Afriyieh, MP for Ablekuman North has registered 890 constituents on the National Health Insurance Scheme as part of her commitment to constituents in the said constituency.
The event which was organized continuously for 3 days from 19th to 21st October, 2017 and fully sponsored by the MP was held at the MP's secretariat, opposite the Presbyterian Church near Odorkor Market to offer an opportunity for the less privileged and all constituents who wish to be enrolled onto the NHIS to enable them access quality health delivery free or at a subsidized cost.
Hon. Akua Afriyieh stated that, she was motivated to organize this free NHIS registration and renewal for constituents due to the constant pressure and outcry of some constituents who frequent her house on constant basis to seek financial assistance to enable them pay up medical bills in their attempt to seek healthcare delivery.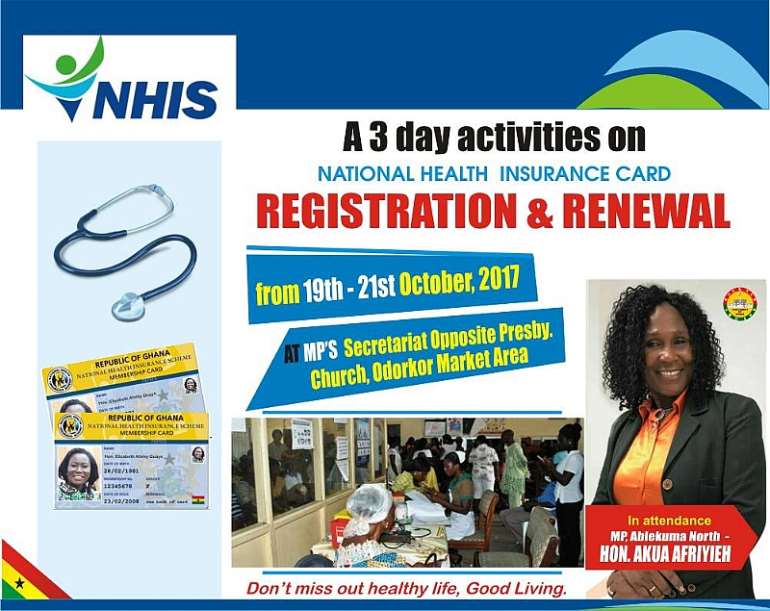 She was quick to add that, the NHIS registration and renewal organized under her auspices as Member of Parliament for Ablekuman North was in fulfillment of a campaign promise she made to the good people of her constituency and her social commitment to Ghana." It gives me joy to see my constituents able to access healthcare from hospitals" she stated.
Beneficiaries of the much attended free NHIS registration and renewal could not hide their joy at the kind gesture of the Member of Parliament, Hon. Akua Afriyieh. "I can now access healthcare free" a joyful beneficiary" expressed. I have yean to have an opportunity such as this to enable me sign up on the NHIS, was among comments expressed by a beneficiary interviewed.