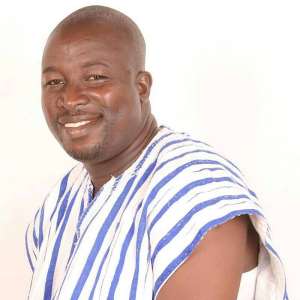 The government of Ghana led by His Excellency Nana Addo Dankwa Akufo Addo, has vowed its commitment to tourism designated centers in the country to attract more participation and foreign earning.
The government has shown its commitment in the quest to revamp, restructure and make museums and monuments very attractive and interesting in no time.
"These places are having high potential of bringing in investors and foreign income if taken care of with the needed human resource"
Mr. Kingsley Ofosu Ntimoah, the newly appointed Deputy Director of Ghana Museum and Monument Board disclosed this to hbtvghana.com in an exclusive interview in Accra.
His appointment comes at the time that the government wants to give a new face to museum and Monument sites in the country.
Mr. Kingsley Fosu Ntiamoah said the government of the day is really moving all out in all directions to make sure museums and monuments that also portray the heritage and culture of this country the needed recognition.
He said the period has come for the country to manage these places very well for posterity and patriotic citizenship sake.
Appreciation
Mr. Ofosu Ntiamoah, expressed his profound gratitude to all stakeholders.
He said; "I am most grateful to all Patriots. I need to thank, the Executive Secretary Ghana Free Zones Board – Mr. Michael Okyere Baafi and the Minister of Tourism and Creative Arts- Hon. Catherine Abelema Afeku for their relentless support throughout the entire process".
Mr. Ofosu extended his gratitude to the, distinguished members of the Eastern Regional Communications Team and the Grassroots communicators.
Mr. Ofosu expressed; his readiness and willingness to work very hard to ensure that the President Nana Addo Dankwa Akufo Addo achieves his greater vision for this Country.