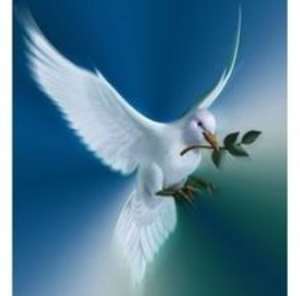 Nana Kwasi Adinkra Agyemang, the Bonohene of the Republic of Ivory Coast over the weekend advised the Ghanaian and Ivorian youth to be law-abiding citizens and remain disciplined to promote peace and progress in the two countries.
He said without discipline a youthful population as part of a nation's labour force could not contribute meaningfully towards its social and economic development.
The chief said this in an interview with the media at a grand durbar to mark the annual Adae Kese festival of the chiefs and people of Tarbane in the Ivory Coast.
The people of Tarbane are closely related to the 'Brongs' with their blood relations occupying the Jaman North and South Districts in Ghana but have found themselves in their present location because of artificial boundaries created by the colonial masters.
The festival, attended by politicians, traditional rulers and the general public is observed to give thanks and show reverence to their ancestors by performing number of traditional rites and showcasing the customary legacy and cultural heritage of the people.
It is also aimed at reminding the younger generation to be responsible ambassadors to promote their cultural heritage by leading lives worthy of emulation to honour and celebrate their ancestors who lived exemplary lives.
Nana Agyemang urged the youth to develop qualities of hard work and perseverance in order to take up responsible positions to contribute to national development.
'I entreat the youth to unite and maintain peace for progress' he said adding that every country needs unity to propel the holistic development of its citizens.
Odeneho Dr Affram Brempong III, Paramount Chief of Suma Traditional Area in the Jaman North District, commended the chief for working hard to maintain the relationship between the Jaman people in the Ivory Coast and their brothers and sisters in Ghana.
He appealed to Nana Agyemang and his people to continue to highlight the philosophies of the African tradition and cultural beliefs and practices as we are the same people with a common destiny.
In attendance at the event were Mr Daniel Kablan Duncan, the Vice President of Ivory Coast as well as other traditional rulers from Ghana and Ivory Coast.